Forgotten Harvest
Brand Identity System
2022+
Zachary Baker, with Brooklin Bekolay,
Emma Lungdren, Andrea Frederiksen,
Marie Gangloff, Madison Lalonde,
& Nick French
Forgotten Harvest has humble roots, begining its life with one woman, Dr. Nancy Fishman, rescuing unused food from restaraunts, her friends' houses, and catering companies; delivering them to people in need in the back of her Jeep Grand Cherokee.

Today, Forgotten Harvest is far bigger, and needed a refresh that matches the way they see themselves. They maintain a tone that pays omage to their roots, treating all with respect and kindness, and professionlism.

FH envisions communities that work together- to end hunger and increase individual, neighborhood, economic, and environmental health.
See Full Case Study
︎︎︎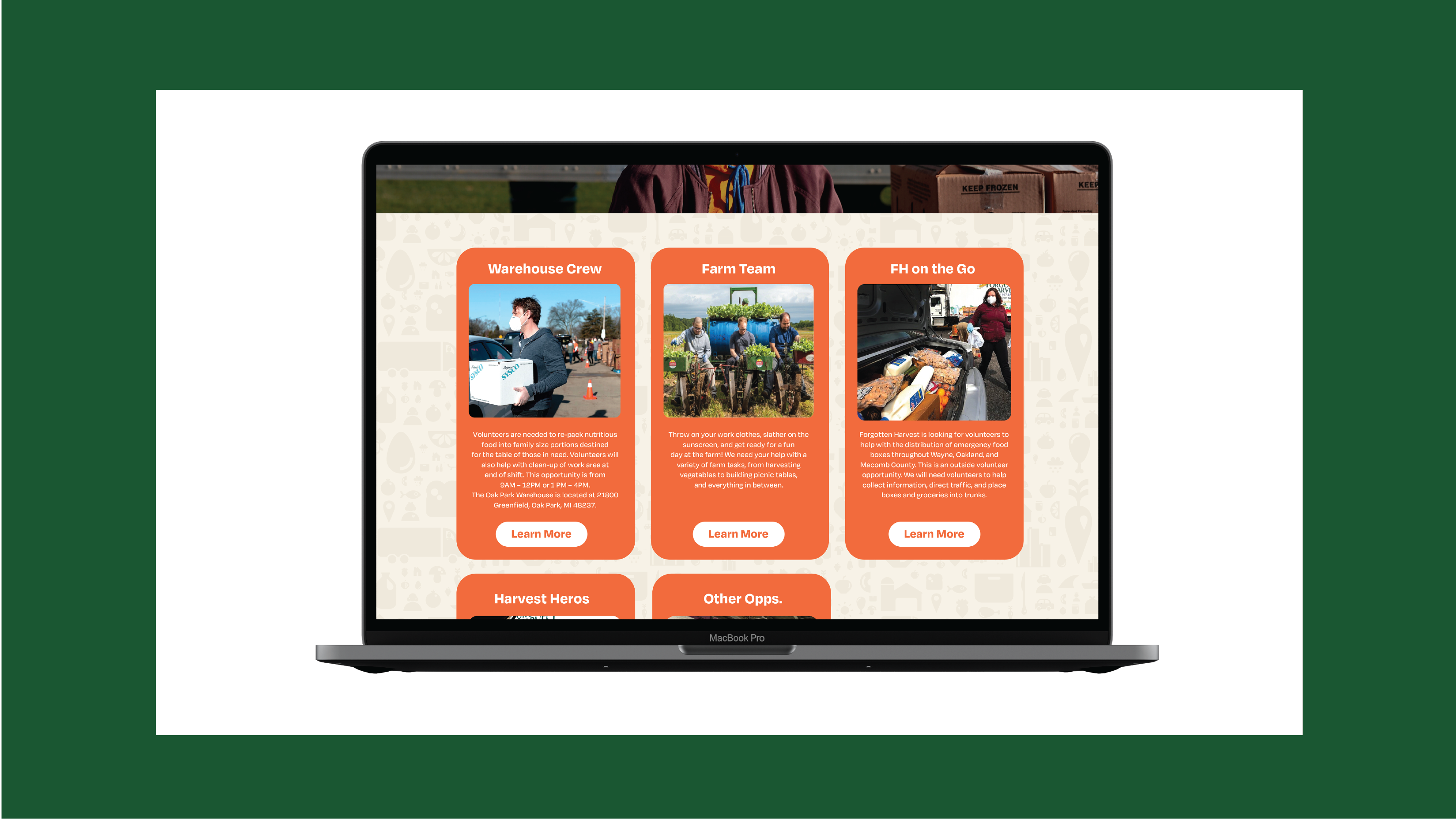 From All of Us
We have positioned Forgotten Harvest to reach a larger audience through engaging and relevant visuals, dare we say... fun too!